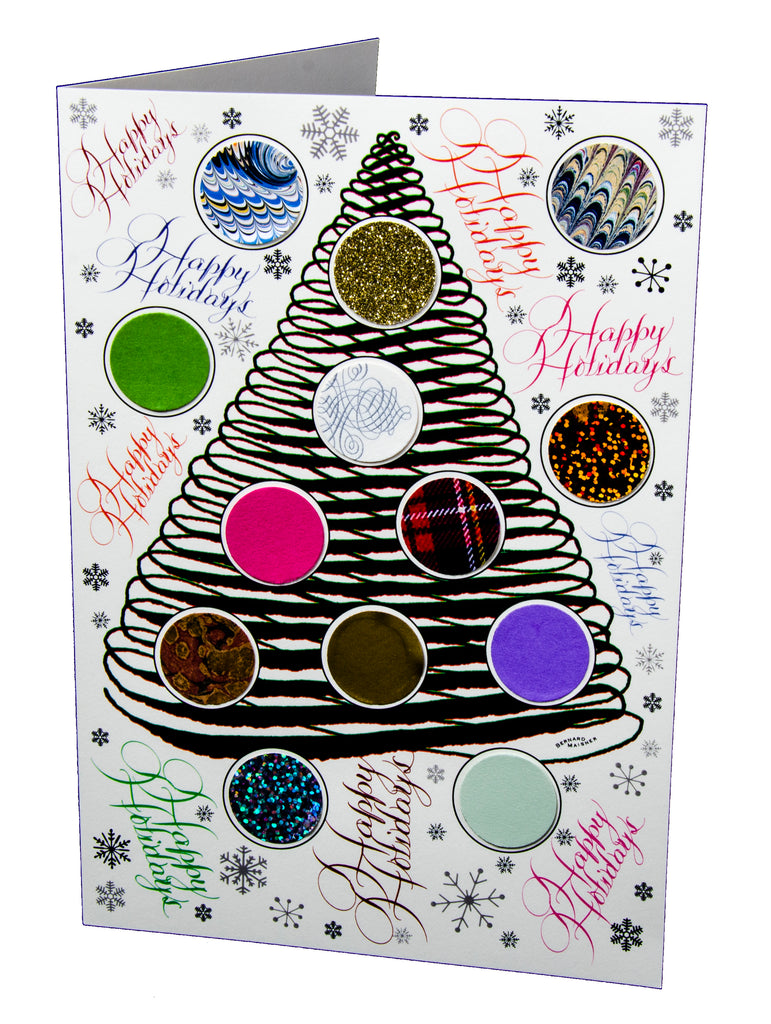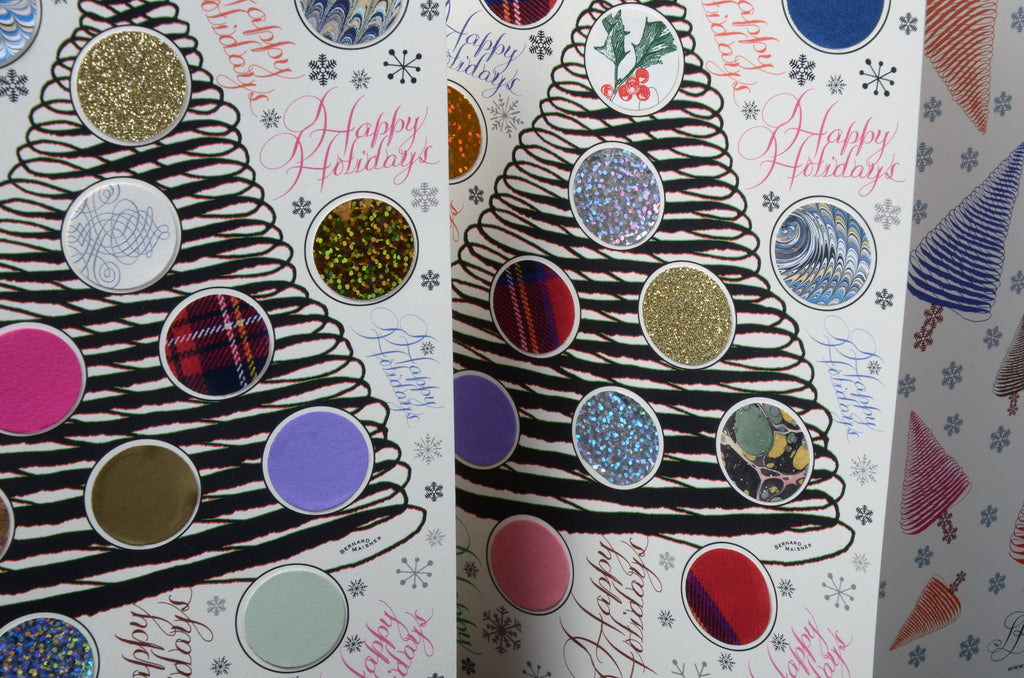 CIRCLES HAND-COLLAGED HOLIDAY FOLDER CARD

$ 28.00
$ 0.00
NEW! Every card is unique and different - one inch circles selected from fine and decorative papers are hand affixed all over this beautiful calligraphic holiday tree  drawing with "Happy Holidays" written all over the place in Bernard's magical calligraphy! This multi colored card is printed on the front AND the back, gorgeous from every angle....blank in the center for you to pen your special holiday greetings!
- 6 x 9 inches inches.
- Comes with outer mailing envelope.
- 100% cream cotton papers.